"We found multiple benefits to using the Estimize dataset; especially in the case of short term applications in which accuracy is essential."
—Deutsche Bank Quant Research
---
The most accurate, timely, and representative earnings estimate data set available
Not just sellside—earnings and revenue estimates on over 2,800 US listed stocks from 100,200+ buyside, sellside, and independent investors
Alpha producing systematic strategies and ready to integrate factor models (outlined below) for intermediate frequency and long term investors
Want to learn more about how you can leverage our exclusive earnings data set? Contact us using this form to learn about accessing our raw data or Factor Model →
The world's top systematic investors use our data
to generate alpha in a variety of ways...
Pre Earnings Announcement
Drift Strategy
Post Earnings Announcement
Drift Strategy
Volatility
Strategy
In the pre earnings period, the Estimize Consensus is a far superior representation of true market expectations due to the size, diversity and frequency of engagement of Estimize contributors. This means you can arbitrage the delta between the Estimize and Wall Street Consensus in the two week period leading into each earnings report.
The more representative Estimize Consensus can greatly improve the classic post earnings drift strategy used by systematic quants over the past 25 years. We found 65bps of residual return in the five days post earnings when there are large beats and misses of the Estimize Consensus. You can also identify potential misses, which produce negative price reaction historically and create volatility in certain stat arb strategies.
Due to a more honest dispersion of expectations within the Estimize data set relative to Wall Street, you can identify mispricing in vol prior to an earnings report. Larger dispersion of estimates for a given stock relative to that stock's previous reports results in more realized vol in the post earnings period than the implied vol.
Our data has been validated by top quantitative and academic research teams
The Wolfe Research Team

On Long Term Value Strategies

The Wolf Research team found that an Earnings Yield strategy replacing Thomson Reuters I/B/E/S estimates with Estimize generated 1,000 basis points of alpha per year compared to the Russell 3,000 index.

In their paper, the Wolf Research team constructs several risk mitigation and enhanced value strategies, stating, "For long-term value investors, we show how Estimize data can be used to boost performance. We also overlay our enhanced value strategy with a low risk tilt (by avoiding earnings uncertainty) to further improve return and reduce risk."

From "More Accurate and Timely Estimates Lead to Better Investment Strategies"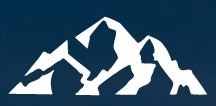 McKinley Capital Research Improving Earnings Forecasts with Estimize Crowd Sourced Data
McKinley Capital Research the negative deviation stocks underperformed the S&P 500 by 168 basis points ("bps") on an unweighted basis and -11 bps on a weighted basis.
The combined results of the pre-announcement and post-announcement effects, suggest several ways that advisers might use "crowd-sourced" earnings estimates. Avoid owning stocks when the "crowdsourced" earnings estimate is first observed to be significantly below street estimates. Hold, or consider buying stocks with significant positive earnings surprise — especially when the actual earnings number exceeds the "crowd-sourced" estimate. Sell earnings misses with extreme caution! Contrarians might even consider buying on initial down moves in stocks with earnings misses!
From "Improving Earnings Forecasts with Estimize Crowd Sourced Data"
The most trusted source of earnings estimates
Estimize as a crowdsourcing platform represents a market solution to the shortcomings associated with sell-side analyst forecasts perhaps resulting from their incentives. The application of technology to enhance the information environment of firms is innovative and possibly revolutionary.
Rick Johnston, Rice University, "Competition for Sell-Side Analysts?"
---
Our estimates are quoted by leading media publications and tv networks…